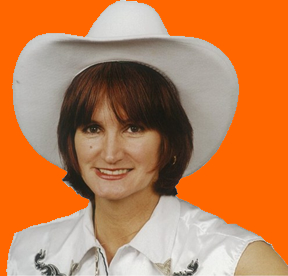 Elaine Dallas
Elaine is a former member of Scotlands only the all girl Country Band "The Dallas Girls" and played in such venues as Waverly Paddle Steamer, Gleneagles, The Pavilion and Mitchell Theatres in Glasgow and made a country album at that time.
Not Just A Country Girl!
Although Country is a speciality, Elaine also has a wide range of songs to pick from that will suit all age groups. She loves to involve the audiences and have plenty of "Audience Participation", singing songs that involve them and make them feel part of the show.
Elaine has to be seen live to appreciate her uniqueness, although you can hear her sing now by clicking on any of the small selection of songs below:
Click on any of the songs in the dukebox for a sound bite of that song.